Anjeni Keswani, MD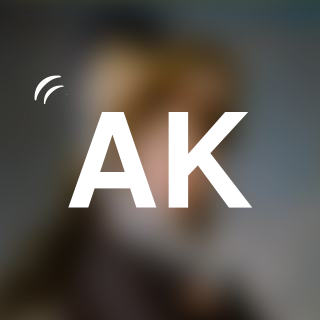 Assistant Professor of Medicine, George Washington University School of Medicine
Dr. Keswani
is on Doximity

As a Doximity member you'll join over half a million verified healthcare professionals in a private, secure network.

Connect with other colleagues in the same hospital or clinic

Search all U.S. specialist profiles and refer a patient

Read the latest clinical news and earn CME/CEU credits

Education & Training
McGaw Medical Center of Northwestern University

Fellowship

McGaw Medical Center of Northwestern University

Residency

Northwestern University Feinberg School of Medicine

Medical School

Certifications & Licensure
DC State Medical License

2016 – 2018

NC State Medical License

2014 – 2017

IL State Medical License

2010 – 2014

American Board of Allergy and Immunology

Allergy & Immunology

American Board of Internal Medicine

Internal Medicine

Publications & Presentations
PubMed

5 citations

Role of interleukin-32 in chronic rhinosinusitis.

Keswani, A.,Kern, R. C.,Schleimer, R. P.,Kato, A.; Curr Opin Allergy Clin Immunol. 2013 Feb.

26 citations

Hypoxia inducible factor-alpha activation in lymphoma and relationship to the thioredoxin family.

Evens, A. M., Schumacker, P. T., Helenowski, I. B., Singh, A. T., Dokic, D., Keswani, A., Kordeluk, E., Raji, A., Winter, J. N., Jovanovic, B. D., Holmgren, A., Nelson…; Br J Haematol. 2008 May.

alphaB-crystallin is a novel predictor of resistance to neoadjuvant chemotherapy in breast cancer.

Ivanov, O., Chen, F., Wiley, E. L., Keswani, A., Diaz, L. K., Memmel, H. C., Rademaker, A., Gradishar, W. J., Morrow, M., Khan, S. A., Cryns, V. L.; Breast Cancer Res Treat. 2008 Oct.
Viewing the full profile is available to verified healthcare professionals only.

Join over 500,000 U.S. Physicians, Nurse Practitioners and PAs, already on Doximity.

Find your profile and take control of your online presence:
Similar Physicians & HCPs
Allergy & Immunology, District of Columbia

,Darlene Mansoor, MD,Charles Evans, MD,Daniel Ein, MD,Laurie Smith, MD,Rodrigo Hurtado, MD,Valerie Augello, DO,Burcin Uygungil, MD,Alexandra Worobec, MD,Abraham Eisen, MD,Janine Van Lancker, MD